About the Universal Life Church Ministries
The Universal Life Church Ministries is a non-profit, non-denominational organization that proudly serves millions of members all over the globe. As the premier institution for online ordination, we provide an accessible path to spiritual exploration, expression, and enlightenment. We readily welcome anyone who feels called to ministry by offering free online ordainment and ministerial support services. Over 20 million people have become ordained through our online church at the ULC Ministries, and we are thrilled to see our worldwide spiritual community continue to grow.
The ULC has no religious tests or strict membership requirements; we accept into our ranks people of all beliefs and backgrounds. Over the years we have remained committed to allowing global citizens to embrace their spiritual side – even if they do not subscribe to any one particular religious denomination.
History of the Universal Life Church
Kirby J. Hensley founded the original Universal Life Church in the late 1950s after he became fed up with the stringent restrictions put in place by traditional religion and recognized an opportunity to build an all-inclusive, all-accepting spiritual community. The Universal Life Church Ministries exists today as a descendant of this noble vision – though it is entirely removed from the legal issues which unfortunately plagued Hensley's group for years. Today, the ULC is recognized across the U.S. and around the world as a beacon for peace, justice, and inclusiveness within a complex religious landscape.
We are inspired by the likes of Gandhi, Jesus Christ and Martin Luther King, Jr., who showed others how to stand up to injustice. Just as they sought peace and independence, we firmly believe that no individual should be made to abide by arbitrary rules imposed by the powers-that-be. As opposed to traditional religions, we never ask ministers to bow before anyone or to carry out demands from a central authority. Our online church's policy of openness and flexibility has allowed us to build an incredibly diverse community of free-thinking members who consistently wow us with their passion, dedication, and creativity.
What is the Universal Life Church?
The church has one guiding principle: we are all children of the same universe. Born out of this belief, there are two central tenets by which we request our members abide.
Do only that which is right
Everyone is free to practice whatever religion they choose in whatever manner they choose, so long as their actions do not break any laws or infringe on anyone else's rights.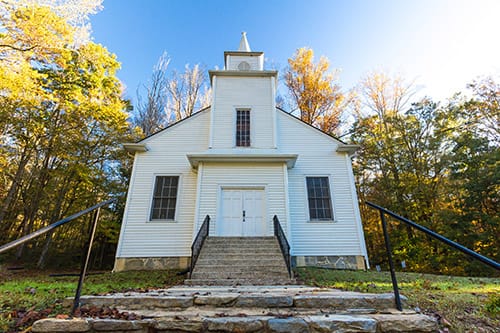 Whether you follow the teachings of Christianity, Islam, Judaism, Buddhism, Hinduism, Wiccan/Pagan beliefs, or something else entirely (including no religion at all) we readily open our doors to people of all walks of life. With millions of existing members and many more joining each day, our goal is to provide guidance, support, and assistance as they embark on a wide variety of ministerial activities, doing everything from becoming wedding officiants to starting their own churches or ministries. The Universal Life Church is proud to facilitate communication and fellowship among members all over the world via our online platforms in the spirit of universal connection.
Where the Church Will Go in the Future
As ULC Ministries continues to grow, we're excited to build even better and more extensive resources for our members' benefit. We will also fight tooth-and-nail for the right of every individual to freely practice their religion however they see fit – particularly when it comes to legal ceremonies such as weddings. In this matter – as in all others – we stand firmly for freedom: freedom to marry whoever you want, freedom to plan your wedding however you want, and freedom to choose your own wedding officiant.
Furthermore, we recognize the importance of supporting good causes across a wide range of focus areas. As such, we offer direct assistance to numerous charitable organizations and actively encourage our members to do the same.
Whether our mission speaks to you or not, we implore you to consider our message and embrace your naturally endowed power as a unique child of this universe.