Become Legally Ordained Online
Are you looking to get ordained to preside over a wedding, baptism or funeral? Perhaps you want to start your own ministry? The Universal Life Church Ministries makes all this possible – and more – by providing free online ordainment. Join more than 20 million non-denominational ministers around the world who have become ordained through the ULC. We are a non-denominational religious organization that welcomes people of all backgrounds and beliefs. We ask only that our members follow two simple tenets: do that which is right, and respect every individual's freedom of religion.
Ordination is completely free, is good for life, and can be done right here on our website. Once ordained, you will be afforded the ability to officiate legal marriages across the United States, as well as perform many other types of spiritual ceremonies! If you're ready to begin this exciting journey, take your first step by completing the ordination application on this page.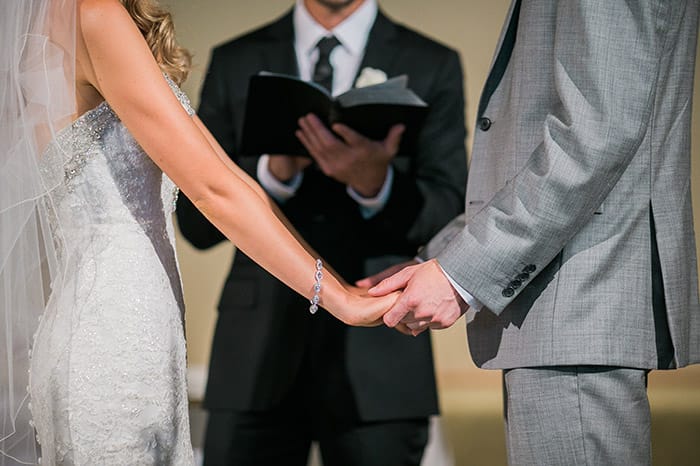 Finding Your Purpose
Has life become too routine? Are you wrestling with feelings of stagnation or boredom? Online ordination through the ULC Ministries offers an opportunity for a fresh start. Best of all – it truly doesn't matter what your beliefs are, we welcome everyone with open arms. Our ministers come from all walks of life; what they hold in common is a desire for a greater purpose, a passion for learning, and a drive to make a difference in their community. As an ordained minister you can learn how to perform a wedding ceremony and even how to start a church!
Not Your Average Internet Ministry
The Universal Life Church was born out of an objection to the restrictions placed on people by more traditional religious denominations. Rather than insisting our members follow a specific doctrine, we encourage diversity of thought, interest, and belief. Instead of requiring extensive tests to be granted the title of clergy, we ask only that our ministers who apply for ordainment operate in good faith, keep an open mind, and be respectful of other points of view. In short: we offer an alternative approach to religion, one based not on dogma, obedience, and exclusion, but on the exploration of new ideas, a celebration of individuality, and a policy of inclusion.
Ongoing Support for Ordained Ministers
For decades we've made it our goal to knock down the barriers to ordination which prevent so many deserving people from getting involved in ministerial work. In accordance with this goal, we've kept our ordination process 100% free, and (unlike many other organizations) we will never charge membership or renewal fees – our ordinations are good for life.
Whether you're interested in starting your own church, performing a wedding, or even becoming a professional officiant, the ULC Ministries provides everything you'll need to achieve your goals. From in-depth training materials to get you up to speed on different types of ministerial duties, to an extensive online catalog featuring apparel, literature, official legal documents – and more – our plethora of resources for ministers in training will ensure all your bases are covered.
If this unique opportunity appeals to you, we'd be thrilled to welcome you into our Universal family!